According to Kanoon General Directorate for Public Relations and International Affairs, three earlier Kanoon books are published for Arabic speaking children in the world.
"Listen to the Flute" written by Hassan Tehrani and illustrated by K. Taleghani was first published in 1982 for children above 12. It has been republished for 13 times.
This book has been translated into Arabic by Seid Ahmad Haery.
Listen to the Flute is the story of a King, who is as cruel as all the other King and a shepherd called Ali. Ali does not want to pay his tax, which he has earned by hard working, to the King and his soldiers. Blowing into his Flute, Ali reveals their cruelties and shows people the way the oppose to the king.
"Uncle Nowruz" is based on an old legend. It is the story of meeting Uncle New Year and Nane Sarma written by Farideh Farjam and the late Mahmoud Mosharaf Tehrani (M. Azad), illustrated by Farshid Mesghali published for the first time in 1967 for children above 7. It has been republished for 5 times so far.
This book has been published in Korean and French presented in the 27th Islamic Republic Book Week in the form of audio book and for the visually impaired audience.
The Arabic version of the book is translated by Fayaz Alimat published by Kanoon.
The summary of the story of this book is as follows:
There is a man named Uncle New Year. Every year at the beginning of Spring Uncle New Year with a felt hat, red beard to match his hair, blue sash on his baggy blue trousers, and wearing well-made, thin-soled cotton shoes walks to the city with cane in hand. Every year, Nane Sarma (An old woman who symbolizes winter) waits for Uncle New Year to come to her hut. But after a while, she slowly falls asleep and cannot see Uncle New Year coming. Therefore, she is not able to see Uncle New Year again, she has to wait for another year to come...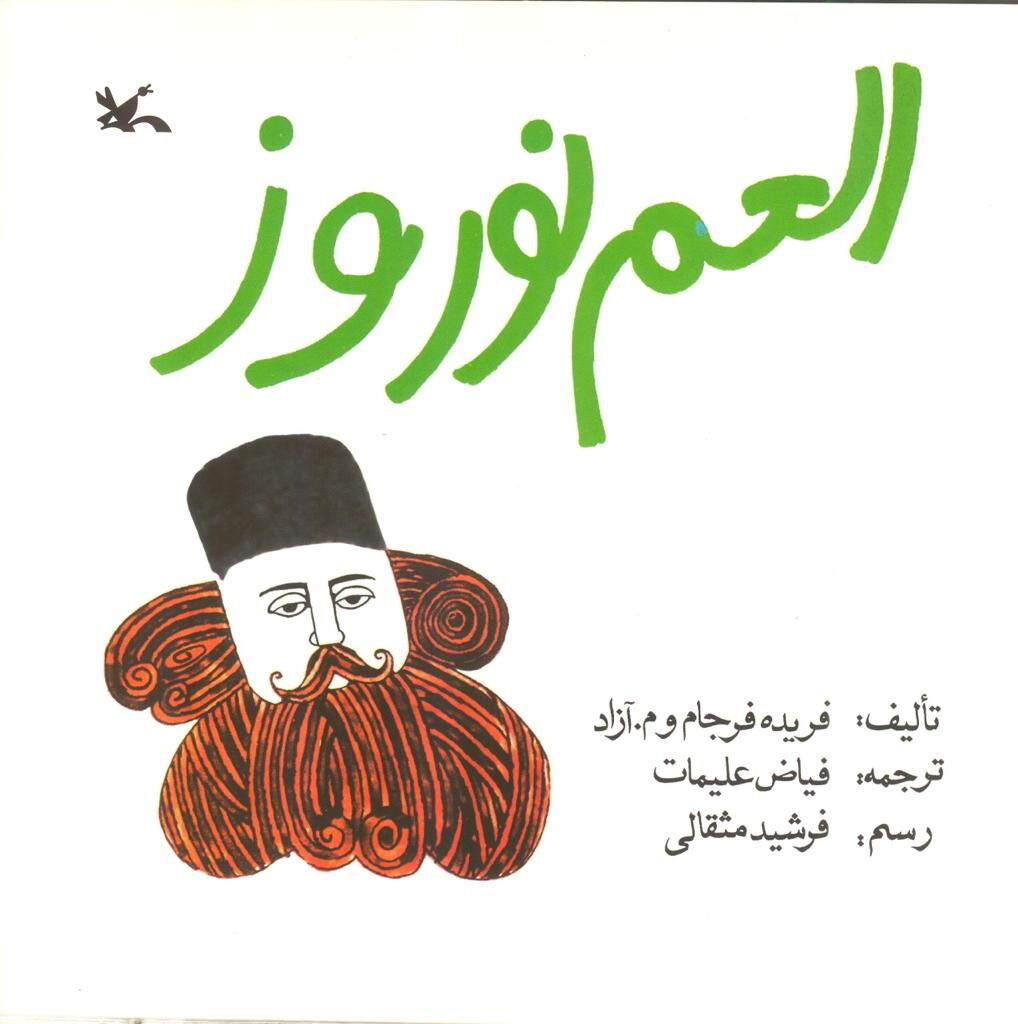 "The Poet and the Sun" written by Sirous Tahbaz illustrated by Bahman Dadkhah was first published in 1968 for children above 7. This book has been republished several times and its Arabic version has been translated by Fayaz Alimat.
In the summary of this book we read:
The boy wishes to catch the sun and take it home. When the sun shines everything has its own color. The boy understands what the sun says. He understands what the birds, the trees, the stones and water say. Later, he grows up and tells people what they say. The boy becomes a poet.
The Arabic version of the three books were bestseller in Tehran Virtual Book Fair in 2021.
It should be mentioned that many Kanoon Books are translated into other languages and welcomed by the audience.