According to Kanoon General Directorate for Public Relations and International Affairs, after Kanoon announced the call for this competition as the official representative for this event in Iran, more than eighty works for children books by more than fifty Iranian artists were sent to the secretariat of the event.
Based on the news, on March 3, 2021, the jury including Farshid Mesghali, Sahar Tarhandeh, Ali Reza Goldouzian, Kamal Tabatabaie and Ali Bouzari introduced the best works after hours of discussion.
Based on the news, "Tell Rhino to Go Away" by Fatemi Publications; "The King and The Moon" by Madreseh Publications both by Pedram Kazerooni; the illustrations of "Birds and the Sky" by Mohammad Ali Bani Asadi; "Faraway" by Noushin Sadeghian; "Draw a Human Being" by Mitra Abdullahi; "Am I Asleep or Awake?" by Samaneh Salavati by Kanoon Publications were selected to participate at Biennial of Illustration Bratislava (BIB), 2021.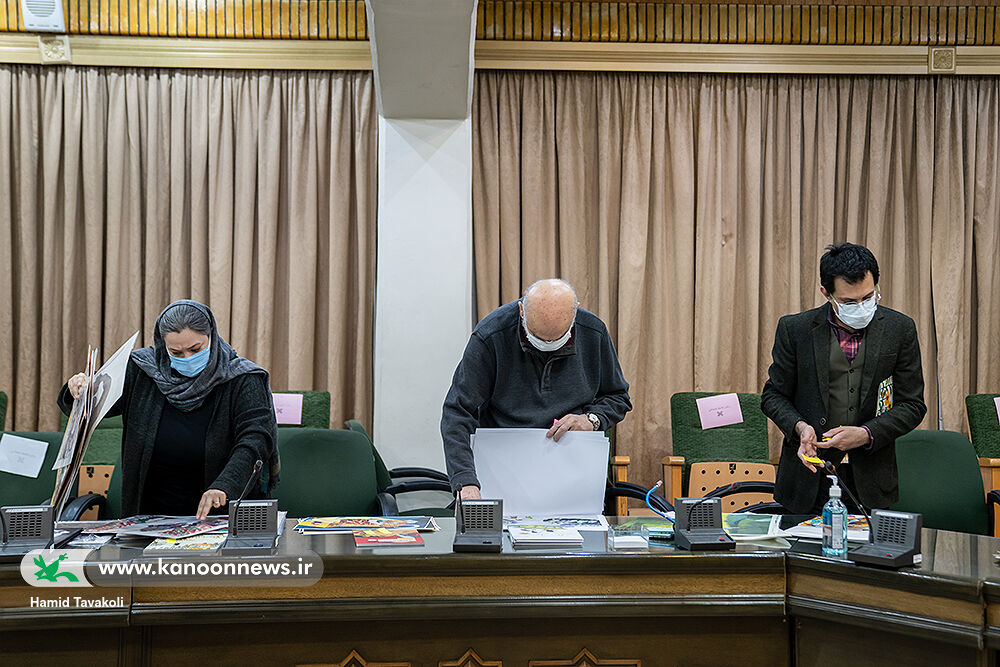 The illustrations of "You are a Tourist" by Ghazal Fatollahi; "The World is Mine" by Haleh Ghorbani and "Lili, Where are You?" by Taravat Jalali all three by Fatemi Publications, "Valentine of Colors" by Reza Dalvand by Des Elephants Publication; "A Friend or a Cookie?" and "Machoucheh and Crow" by Mohammad Hossein Matak by Fatemi Publications and Kanoon Publications; "Phoenix" by Mohammad Barrangi by Madreseh Publications are among other selected works for this international event.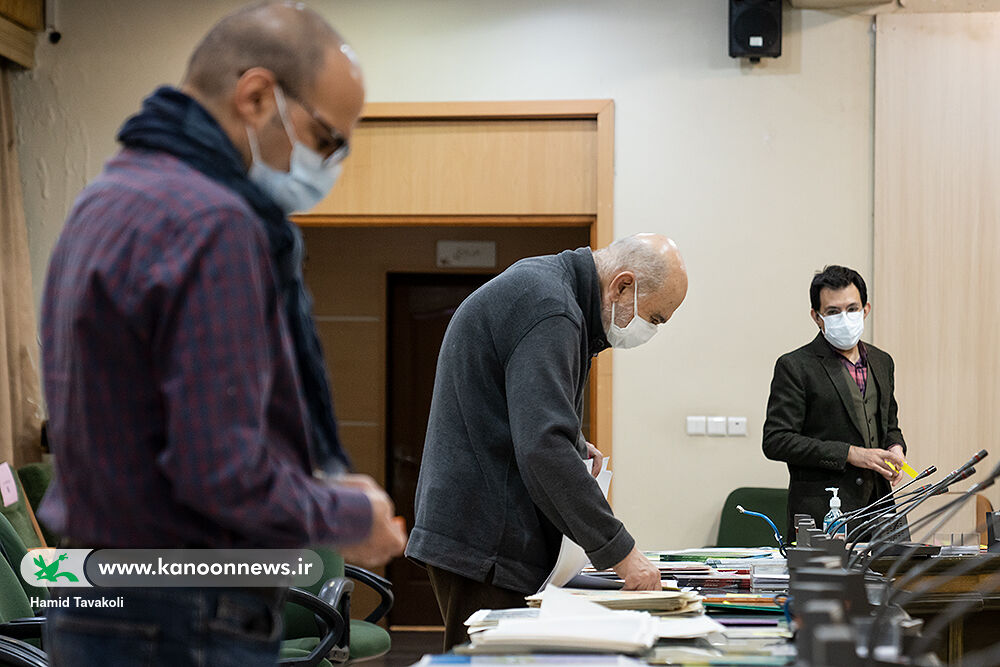 Meanwhile, the illustrations for "La Piccola Pittrice" by Fereshteh Najafi by Coccole Book, the Brazilian Publication; "The Rabbits of the Fountain of the Moon" by Amir Shabanipour; "Rostam's Seven Furnaces" by Atieh Markazi; "Auntie Cockroach" and "Mother" by Hoda Haddadi by Research Institute of Children's Literature, "Miromah" and Fatemi Publications successively are other works selected by jury for Biennial of Illustrations Bratislava (BIB).
It should be reminded that the Biennial of Illustrations,Bratislava is held every two years on Slovakia and it displays children books illustrations.
This exhibition is in line with UNESCO's goals, IBBY, related organizations for fine arts that provided the chance for the illustrators to meet and to evaluate illustrations and a chance to improve.
At the same time there are other exhibitions and events namely illustration and symposium workshop by BIB.