According to Kanoon General Directorate for Public Relations and International Affairs, this round of painting contest was held with the theme of "Your hometown / City/ Village" or Flowers" in 2020.
Based on this report, Kosar Rezaie,6, from Behbahan; Ali Tamoradi, 11, Bagh Malak; Maryam Yazdani, 13, Ahvaz; all three from Khuzestan. Danial Rezaie, 10, from Kanoon No. 21, Tehran; Reyhaneh Alizadeh, 17, from Kanoon No. 2, Isfahan received Gold medal and honorary diploma in this contest.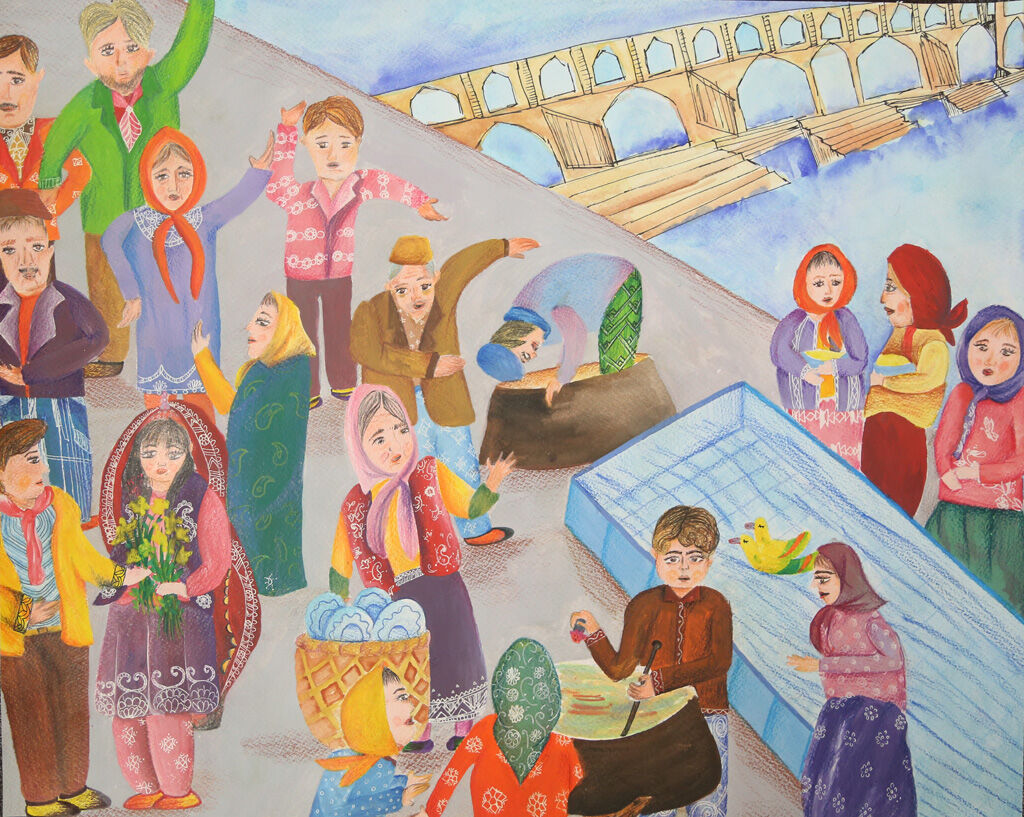 Andia Heidari, 6/5; Sarina Soheili, 10; Diana Veisi, 11; Reza Geravandi, 12; Melika Amjadian, 11 from Kermanshah; Kiarash Samimitabar, 9, from Kanoon No. 3, Kermanshah; Aylin Saripour, 15, from Gorgan in Golestan Province; Amir Hossein Karimi, 10, from Golpayegan in Isfahan Province could win silver medal and honorary diploma in this international event.
Meanwhile, Mohammad Reza Masoudinia, 14, and Parnaz Goudarzi, 7, both from Kermanshah; Nahal Didehban and Nazanin Sadati both 9 and Ava Jeloyani, 7, all three from Behbahan, Khuzestan; Anahid Amouzesh, 8, from Ahvaz, Hasti Zangeneh, 11, from Shahre Ghods, Tehran could obtain honorary diploma and the special award of the 4th Romanian International Painting Contest in 2020.
Meanwhile, the contest organizers presented honorary diploma to Zohreh Shamloufard, Kanoon international affairs expert for cooperating in making the possibility and persuading children in participating in this contest.
It should be reminded that Kanoon participated in the 4th International Art Competition For Children, 4th Edition by sending 30 pieces of paintings.