According to Kanoon General Directorate for Public Affairs and International Relations, this festival was held in Tbilisi from May 31 to June 6, 2022 in Tiflis, Georgia.
With its successful performance, "The Scissor Who Was Looking for a Job" written by Mohammad Hossein Naserbakht and directed by Saied Zein-o-l Abedini could obtain the Honorary Diploma for the best performance, the best design and make of puppet by International Theater Institute (ITI). Marayam Ashouri, too, an actress, was nominated as the best player for acting section.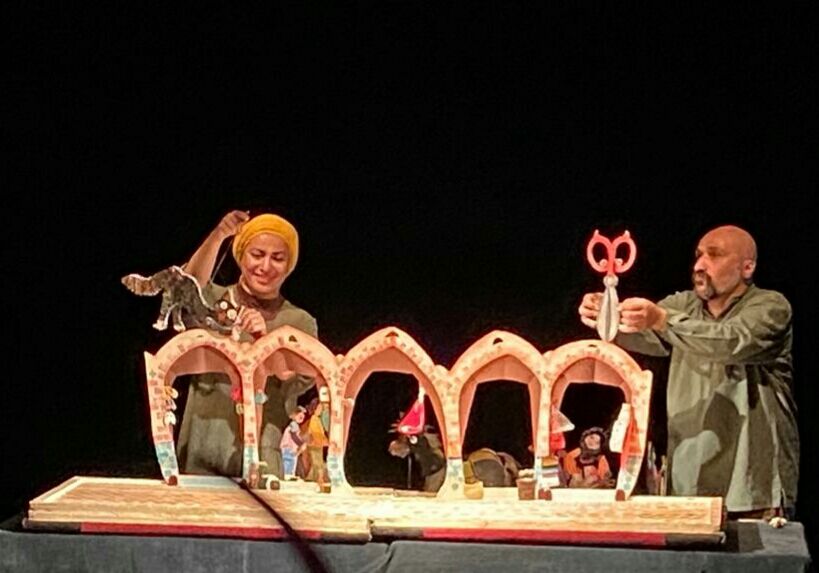 This show is for toddlers and children produced by Book-Theater-School Plan by Kanoon Center for Theater and Puppetry Production in 2016. It was performed a while ago at Shahrzad Theater Complex for a month and was welcomed by the audience.
Maryam Ashouri and Abed Atashani are actor and puppeteer at "The Scissor Who Was Looking for a Job." Abed Atashani is the composer, Mojdeh Zakariapour is the stage designer and puppet maker, Mojtaba Givian is light designer, Abbas Shahcheraghi is director assistant, Reyhaneh Mottahari and Rojin Sattari are public relations and Roshanak Karimi was in charge of advertising.
It is the story of a blacksmith sharpening scissors in his workshop. He keeps it on a corner for a rainy day. After a few days, the scissor starts feeling lonely and deserted. To find a good job, it leaves the shop.
"My Fantasy World" written and directed by Behnaz Mehdikhah is produced at Kanoon in 2019. It is one of the three shows selected by the jury. It has won honorary diploma from ITI, UNESCO. Moreover, Mehdikhah was nominated as the best actress.
Iran National ASSITEJ Center had recognized "My Fantasy World" as the best show. It was also nominated for the best director, acting and stage designing. It also obtained the award for the best actor.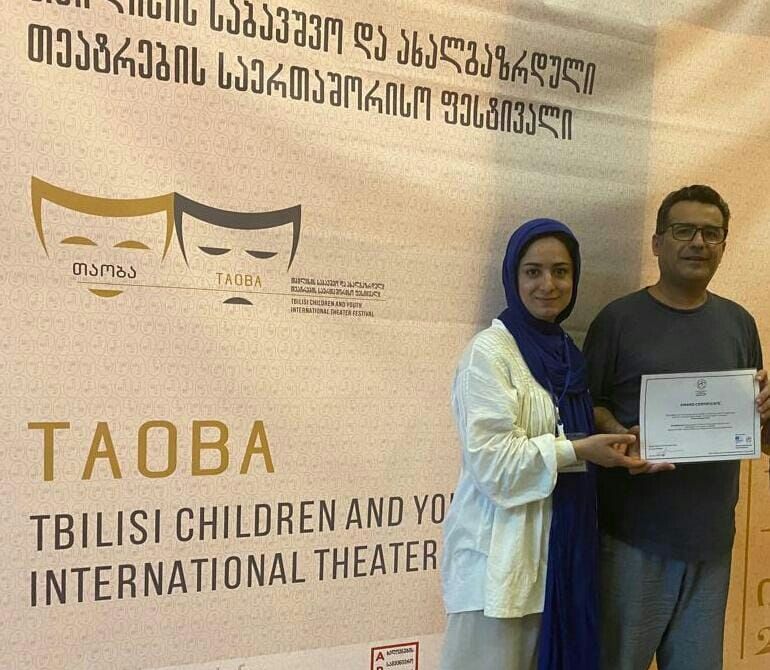 The show is the story of an actor who describes her world. He says a happening in her childhood has changed her black and white world into a colorful rainbow.
Behnaz Mehdikhah has written "My Fantasy World". She has designed and made the dolls for the play. Arash Salagi is the composer, Azadeh Farhangian is the poet, Farzad Soleimani is the photographer, Maryam Gholami and Behnaz Mehdikhah are the stage and decoration designers.
On the sidelines of Tbilisi Children and Youth International Theatre Festival, Mehdikhah also held two creative workshops on making dolls at the invitation of the festival, which were well received by the audience.
It must be mentioned that ITI is a non-governmental organization supervised by UNESCO working in the field of art. Moreover, it cooperates with organizations related to UNESCO with the goal of developing theater as an international language to transfer common humane concepts in the world.