According to Kanoon General Directorate for Public Relations and International Affairs, this animation is a drama about war. It is 14 minutes and ten seconds.
The crew of the animation produced with 2D technique is as follows: Written and directed by: Amir Mehran, Animator: Jalal Naeimi, Concept and Background designer: Naeim Azad, Character Designer: Abolfazl Boromandi, Composer: Pejman Khalili, Sound designer: Arash Ghasemi. Mohammad Ghasemi, Compositor and Editor: Amir Mehran, 3D Supervisor: Masoud T. Momeni, Storyboard Artist: Amar Ghanbarzadeh, 2D Effects: Amir Kazemi, Amir Mehran, Color Grading: Hamidreza Fatourehchian, Borna Jamshidi, Producer: Mohammad Reza Karimi Saremi, In Association with Aduren Studio.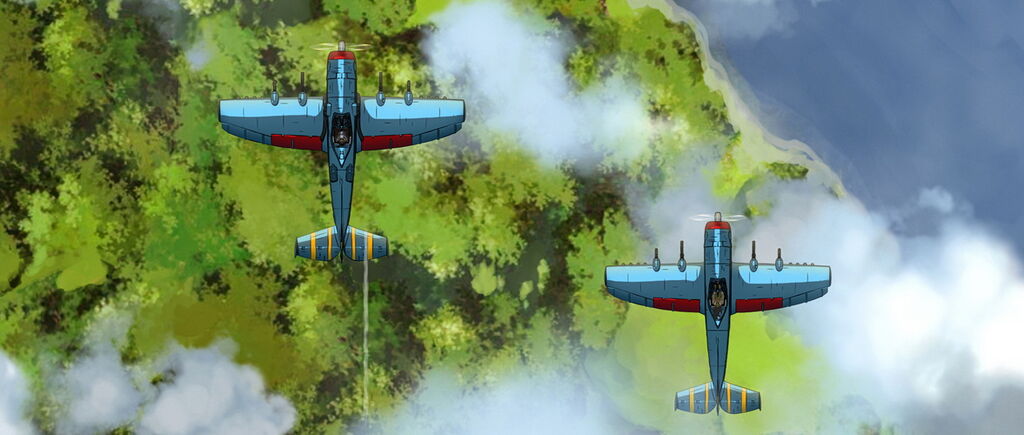 Amir Mehran Born in 1981, Sabzevar- Iran, Amir Mehran has M.A. in Animation Directing at Soore Art University, Tehran. He is the general directorate of Iran ASIFA, a member of Iran Cinema Advertising Guild, a member of Iran Animation Filmmakers Guild and board member of Animation Graphic Designers Guild.
Other animations he has directed include: "Cold Blood" (2008), "Silent City" (2009), 'Aperture' (2012), 'Night of the lamb" (2012), "The butterfly man" (2013) and "The White Whale" (2020).
"The Lovely Sky" is Kanoon's latest animation produced in 2021 for children, adolescents and adults.