According to Kanoon General Directorate for Public Relations and International Affairs, Japan Quality Assurance Organization has run the International Environment Painting Competition of JQA since 1999. 23 rounds of the competition have been held up to the present and Iranian children and adolescents' names have always been among the winners.
After two years, the organizers of this event have decided to pick twenty of the works selected at 2021 (21st round of the competition held with 14,689 paintings from 80 countries) at display them at the Amagasaki Botanical Garden in Japan from 2 to 14 Sep 2023.
This competition was held with the theme of "The Earth in 2023" and "Mohammad Mani Rabiee", 11, managed to obtain the special award and honorary diploma from the international section of this international prestigious art event.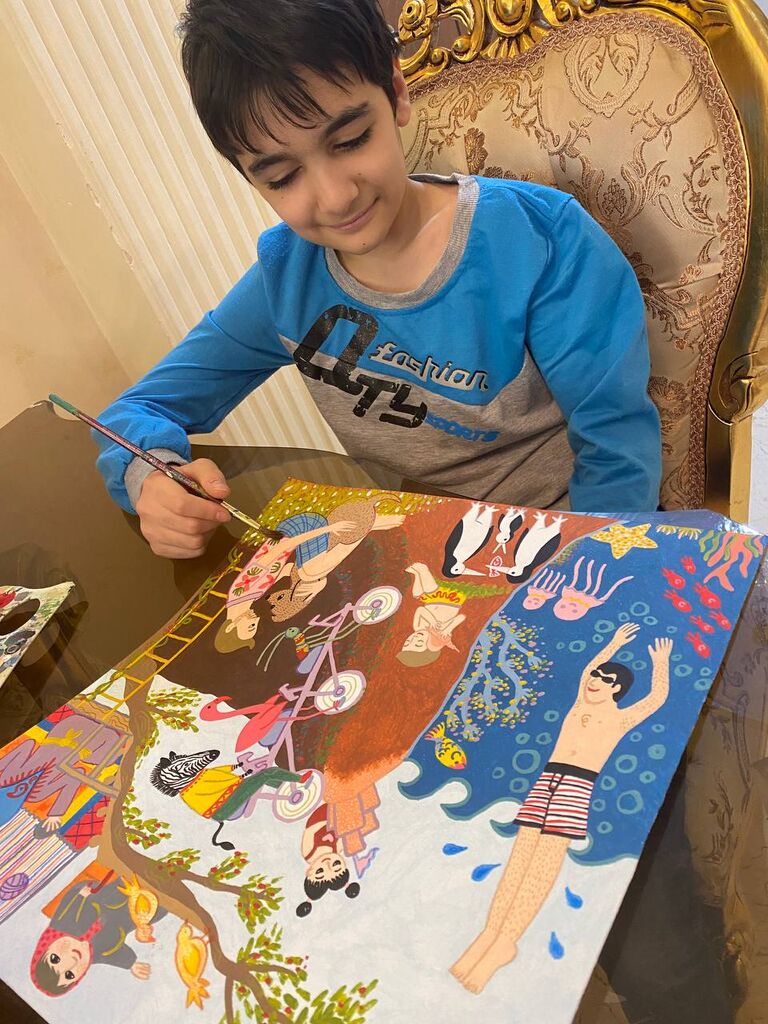 In addition to this, in the same competition, a child and an adolescent from Iran, both Kanoon members, could obtain the first prize of the international competition along with six honorary diplomas.
Based on this, children and adolescents are addressed by this question at the site of this art event: "What type of natural environment would you like to live in when you grow up?"
And this issue is explained further that we must remember that it is not only the human beings who are living on the earth, but all living creatures such as animals, birds, fish, insects, trees, and plants, too, have their own part from this planet.
Children will depict their imaginations about the earth on which all living creatures can live.
The organizers in Japan hope that this exhibition provides chances for children to think about the world environment. They have asked the interested to visit the exhibition and watch the incredible paintings abundant in messages and food for thought about the environment.