According to Kanoon General Directorate for Public Relations and International Affairs, the ceremony for presenting prizes was held at Felestin Cinema on the evening of Feb 16, 2021. "The 11th Step", directed by Maryam Kashkoulinia and "Autumn Winds, Spring Winds, and Two Doves" by Sadegh Javadi could win the golden statuette and the cash and the silver statuette and the cash.
At the same section, an honorary diploma was given to "Nestling" directed by Marat Valerievich Narimanov from Russia and "Ian, A Moving Story", directed by Abel Goldfarb from Argentina. Based on this, 50th Roshd International Film Festival, the selected films at various sections were introduced and praised.
Based on this, the secretary festival in this ritual presented a report about the festival and said, "The call for the festival was published in July, 2020 in English and Persian. Out of 3250 films arrived at the festival secretariat, in two sections of national (for students and filmmaker teachers), and international and reviewing films, 170 films were selected for the competition section of the festival and in five groups of feature films, short stories, educational science documentaries, feature documentaries, and animation.
Seid Saeed Badiee reminded that due to the pandemic, the festival secretariat tried to display these works via various TV channels following copyright and ethics for the producers.
Based on the report, "The 11th Step", a ten minute and fifty second animation made by cut-out technique produced in 2019 based on a book written by the late Susan Taghdis has won many awards in domestic and international festival.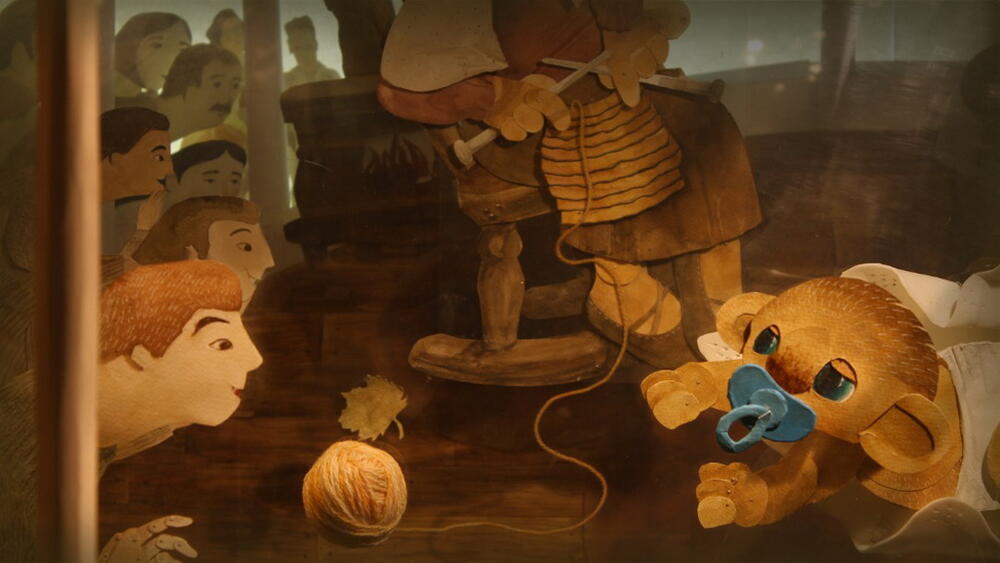 The eight-minute animation, "Autumn Winds, Spring Winds and Two Doves" based on a book written by Ahmad Reza Ahmadi published by Kanoon has been displayed at various domestic and international festivals.