According to Kanoon General Directorate for Public Relations and International Affairs, as Alimorad said the technique used in this fifteen-minute animation is called stop motion. It is digitally filmed. In a conversation, this senior artist explained as follows: Many years ago, when I was in Kashan, I saw the oil-presser that had installed an engine inside a large wheel turning the pressing stone instead of a camel. That way the initial idea of "Successor" was formed in my mind. Then, I wrote a scenario based on that idea. After Kanoon approved of the project, I started making the animation.
In the summary of "Successor" we read: In an old oil pressing when the camel gets sick, the oil-presser replaces the camel with an engine. Animals are jealous; a phenomenon called "Camel Grudge" is well known. The camel reacts to this replacement and the story is formed…
"Successor" director said this animation is somehow about the way machinery entered into human beings' life. It is for age category above 5.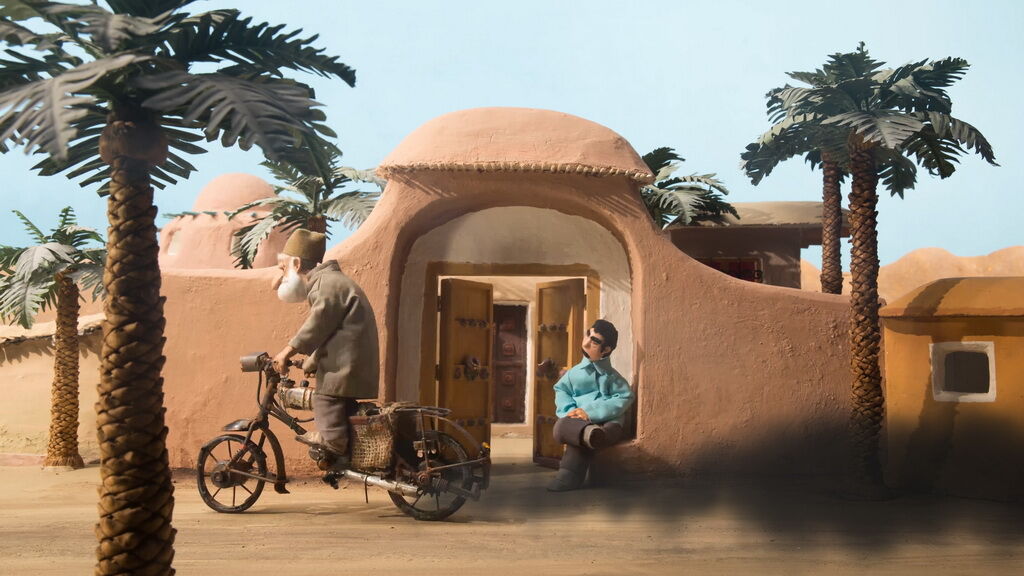 The last animation made by Abdollah Alimorad at Kanoon is called "The Farmer and the Robot" produced in 2010. "Bahador", "Jewel Mountain", "Tales of Bazar", "One is not Enough" are his other works produced at Kanoon welcomed by children and adolescents that have won many awards from national and international festivals.